Condo Investing: 5 Reasons Why It Is a Good Choice for First-Time Homebuyers
For many people, purchasing a home for the first time is an exciting experience. However, the process also involves making many decisions, from taking out the right loan type to choosing the best location, all of which can make the entire buying journey long and overwhelming. Another important thing first-time homebuyers also have to decide on is which kind of home they want to invest in.
Thank you for reading this post, don't forget to subscribe!
While single-family houses are often a logical option, condos seem to become more and more popular lately in countries like Canada. In fact, according to recent stats, a record number of 32,000 units are going to be built in metropolitan cities like Toronto due to the high demand for condos.
However, for many homebuyers, choosing between buying a condo or a house is still tough. To make a decision, click here to learn about the pros and cons of owning a condo versus a house.
In the meantime, here are five reasons why investing in a condo can be a good choice for first-timers.
Affordability
Buying a home is not cheap, which is why many first-time homebuyers are often having difficulties gathering their finances to make a purchase. Because of this reason, condos are considered to be a more affordable housing option as they are typically priced lower than single-family homes and may offer just as much square footage.
Additionally, a lower purchase price also means there is a lower down payment, which is great for first-timers as they don't need to save a lot of money to buy a home. However, it is important to note that the location of the condo can make a big difference in the price.
Community amenities
Another reason why condos are a great investment choice for homebuyers is that they offer a wide range of amenities no other housing options do. Many condo buildings, especially newer ones, include swimming pools, fitness rooms, rooftop terraces, or group recreational activities, all of which can make condo living more enjoyable.
Although owners will have to pay a monthly fee to use these services, the money is usually well spent. Instead of having to go to the gym in the city or taking a walk in the park, you can do any of that right within your community.
Low maintenance
Being a homeowner comes with many responsibilities, with home maintenance being one of the most important. For example, when you live in a house, you will have to take care of the yard yourself which can be very time-consuming.
This is why investing in a condo is a much better choice because the maintenance is actually performed by the homeowners' association (HOA) for a monthly fee. This can be a huge relief for first-time homebuyers who want to experience homeownership without the added responsibilities and hassle that come along with it.
Desirable location
Another thing that makes condos a popular housing option for first-timers is their location. Usually, the units are built in urban settings near city centers where people can be closer to work, school, shopping, and entertainment. This gives them the best of both worlds, which is living downtown and having all amenities at their disposal while paying a much lower price compared to a house in an urbanized area.
In addition to this, buying a condo in the city also tends to appreciate over time faster than condos in suburbs, which is great if you want to turn a profit when you decide to sell.
Greater security
Security is another great feature of condo living. Many buildings have 24-hour personnel and surveillance, locked entrances, and elevators, giving owners peace of mind that they will be safe at all times.
This is a significant advantage for homeowners who have children. They don't have to worry about their little ones relaxing by the pool or engaging in recreational activities within the community as they will be safe and protected at all times.
Besides this, many of the newer buildings also have access control systems that provide real-time insight into who enters the community and when.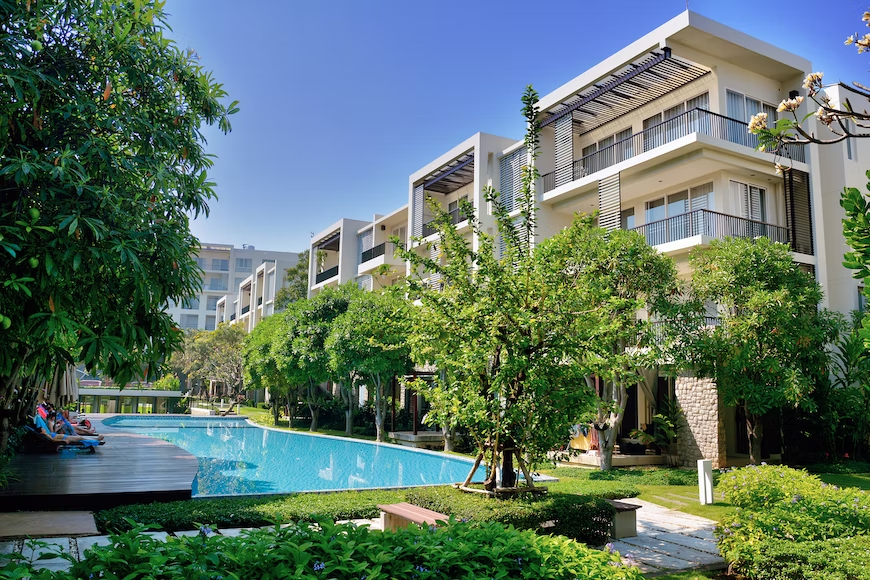 Final thoughts
If you are a homebuyer looking to purchase your first home, then condos are a great housing option for you. They are more affordable than houses, including a wide range of amenities, and offer low maintenance and added security, all of which can make condo living more enjoyable.
If you want to know more about it, refer to our post and learn about the benefits of investing in a condo as a first-time homebuyer.